Sometimes we can be overwhelmed by the many great causes out there. Not knowing if causes are legit or not can sometimes stop us from reaching out. I am going to tell you about a cause I am wholeheartedly supportive of and have no hesitation in recommending.
In South Kivu, the Peace and Conflict Resolution (PCR) Foundation was started by good people, Pastor Samuel and his wife. They stepped up and met a challenge head-on. They engaged and trained community people to help women and children. During the flood in Goma, in 2021, PCR provided food for 65 families and paid the hospital bills for three obstetric patients who delivered their babies while traumatically evacuated from Goma. Can you imagine being a new mom and being told that you can't leave the hospital until your hospital bill has been paid in full? But you were just evacuated from your village and have no money? Pastor Samuel and his wife do what they can, but the needs are greater than their resources. They can't do what needs to be done without asking for help from others. Your contribution to their efforts can be equally impactful and change the trajectory of a life. Below I have outlined the PCR's Four Pillars that direct their service to others. On their website, you can read their well-developed plans for providing ongoing help to those who come to their area in need. See www.foundationpcr.org.
If you can provide financial or professional support to the PCR Foundation, there is a method to donate on their website; or you can send it to me and I will send it through World Remits.
FOUR KEY PILLARS OF PCR FOUNDATION:
PEACE EDUCATION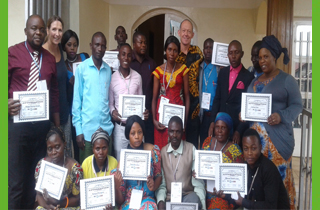 Training, Trauma Rehabilitation, Psychotrauma, Mediation, Restorative Justice and Peace-building in schools, Sociotherapy (community self-healing programs), protection of Human-right defenders through announcing any crime to their security and protection.
2. BASIC HEALTH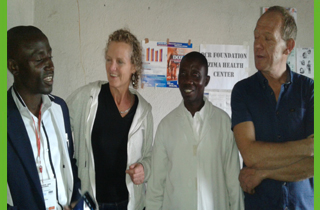 Health of pregnant vulnerable women and newborn
Fighting Ebola
Malnutrition
Hygiene and mobilization
3.The DINAH Project: for young single mothers and displaced widows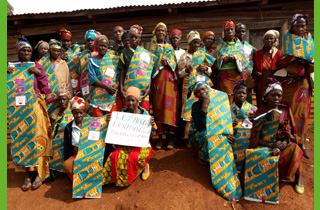 Entrepreneurship programs and handcrafts; land support for displaced groups living in villages close to Bukavu town; support for young single mothers under 25 years old, and an educational program for them; and an agriculture support program.
4. SCHOLARSHIP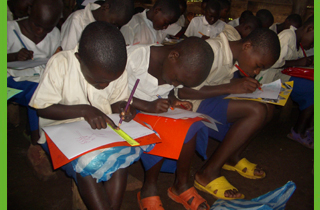 Scholarship(s) for displaced vulnerable children. For example, some are born from, or have been victims of sexual abuse; street children, survivors of war, children from slums and resource and health-challenged villages.
To donate or sponsor:
The Peace and Conflict Resolution (PCR) Foundation
IBAN: CD43 0002 9010 1200 9007 7200 04 0441
SWIFT: AFRICDKSXXX
HOLDER: MULUMEODERHWA
More info: www.foundationpcr.org.